Blog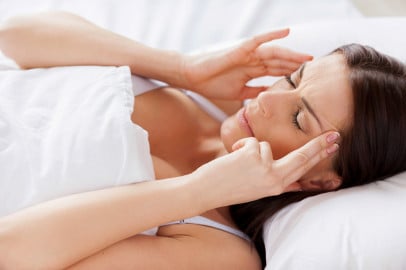 Cold and Flu Season Survival Guide
Did you know that the flu season can start as early as October and last until May?
Experts are predicting that this year's cold and flu season will be particularly difficult, which is something that should be on everyone's radar. A common cold is one matter, and should be avoided when possible, but the flu is a different diagnosis entirely. People often forget that the two are not the same, and that while having the cold can cause someone to leave work or school to take a day off, the flu can take you away from your responsibilities for a week.
How can I avoid getting a cold/the flu?
It's impossible to 100% avoid a cold and the flu, but there are easy steps to protect yourself and your family. Children and the elderly are the most susceptible to illness, and the flu can pose serious danger if left untreated. Here are some simple ways to avoid illness in the coming months:
Get a flu vaccine – The flu shot is safe for anyone age six months and older, and even pregnant
women are advised to get one.
Wash your hands regularly – Surfaces we use everyday can carry viruses that could make us unwell, so it's important to wash your hands and sanitize those surfaces often (door handles, cell phone, electronic devices, remote control, keyboard, mouse, etc.).
Finish your prescriptions – If you do fall ill and your doctor prescribes medication, it's important that you finish it. Even if you feel well again, you still need to complete the prescription, especially if it's antibiotics. The dosage provided was given for a reason, as this is what your doctor believes is required to ensure you fully recover.
Stock up on supplies – Being prepared will definitely remove some of the stress of cold/flu season. Be sure to have a good stock of preferred cold medication, tissues, etc. This way, you won't have to make a trip to the pharmacy in the event you feel unwell; you'll already have everything within reach, so you can begin self-care early.
Don't delay a diagnosis – If you feel unwell, please schedule a visit with your provider as soon as possible. Avoiding treatment can mean a delay in receiving the correct medication, if needed.

Bulk up on rest and sleep – Busy schedules don't always allow for eight hours of sleep and downtime, but running yourself into exhaustion is how the immune system loses strength and illness occurs.

Ultimately, commonsense precautions can make the most significant difference between falling ill and enjoying the holiday season. If you have any questions about self-care during the cold/flu season, please contact your provider or PWOG.
Back to blog