Blog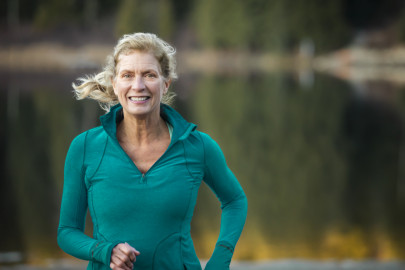 How to Be an Advocate During Ovarian Cancer Awareness Month
Ovarian cancer is a type of gynecological cancer that affects thousands of women every year. It's estimated that over 21,000 women in the U.S. will be diagnosed in 2020 and that 64% of those women will die because of the disease. Ovarian cancer can be difficult to detect, as it typically doesn't cause any symptoms in its early stages. In fact, about 80% of cases are only diagnosed when the disease has advanced and spread throughout the pelvic and abdomen regions.
There's also no surefire way to prevent ovarian cancer. Therefore, the best defense women have against developing the disease is to be aware of the symptoms and risk factors so that they have a better chance of getting tested and diagnosed earlier rather than later. To further this end, every September is Ovarian Cancer Awareness Month, which aims to educate women, spread awareness, provide support, and raise funding for ovarian cancer research. To join the fight against ovarian cancer and to be an advocate, here are two ways that you can get involved:
Donate to Ovarian Cancer Research
You can help fight ovarian cancer by making a donation to a research organization that specializes in finding new and innovative treatments for the condition. You can either make a one-time gift or a monthly donation. One of the biggest organizations is the National Ovarian Cancer Coalition (NOCC), which offers people several options for how to donate, including online, through AmazonSmile, through Facebook, and more.
Another major nonprofit organization you can donate to is the Ovarian Cancer Research Alliance (OCRA). It also offers a number of ways to contribute, including direct donations, workplace giving, stocks, legacy giving, and more.
Spread Awareness on Social Media
One of the best ways to connect with others and to raise awareness about ovarian cancer is through social media, which makes it easy to share your story or important information with a large number of people at once. Plus, with many events and activities going digital due to the COVID-19 pandemic, raising awareness on social media is especially impactful at this time.
To raise awareness on social media, you can try:
Talking to friends, family, and followers about your own experiences with ovarian cancer
Sharing articles or infographics about ovarian cancer
Adding an ovarian cancer-themed frame to your Facebook profile picture
Using the hashtag #KnowOvarian and tagging friends to become part of a supportive community
These are just a few ways that you can get involved with Ovarian Cancer Awareness Month. The more we talk about ovarian cancer and the more we understand it, the better equipped we'll be to detect, prevent, and treat this disease.
For more information on ovarian cancer or to talk to a gynecologist in the San Francisco area, please contact Pacific Women's Obstetrics & Gynecology today.
Back to blog