Blog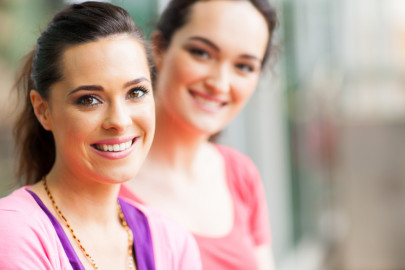 How to Make the Most out of Your Annual Well-Woman Exam
A well-woman annual exam with Pacific Women's OB/GYN Medical Group provider is an excellent opportunity to invest in your long-term healthcare. It can be tempting to put off or avoid your annual exam, especially if you feel that there is no reason to go because you have no health concerns to discuss.
However, this common belief can be unexpectedly harmful in the long run. Annual exams are designed to be an important check-in with your provider who conducts a preventative healthcare screening. This exam covers concerns like changes to your breasts that you might not have otherwise noticed or the standard Pap smear which screens for abnormalities that may indicate cancer. We all recognize that attending an annual exam is important, but here are some ways to get the extra mile out of your appointment.
Fill out patient forms ahead of time – For new patients of Pacific Women's OB/GYN Medical Group, you can save time during your first appointment by filling out your intake forms from the comfort and privacy of your own home. This cuts out time you would have normally spent in the
waiting room prior to the appointment.

Have a list of questions ready – Your doctor can directly address gynecological healthcare concerns during your annual exam, but coming prepared for this discussion can go a long way toward your doctor's understanding of any issues you may have. Your doctor will be able to determine if any testing or treatment is needed, including if a separate appointment will be required.

Consider a mid-week appointment – Although schedules at a physician's office can change rapidly, mid-week appointments are ideal for patients who would like to skip the crowded waiting room or minimize chances of a potential delay. The start and end of each week are typically the most popular times to schedule a doctor's appointment, but if you can manage to fit an annual exam into your schedule midweek, the experience is less likely to be stressful or drawn out.
Schedule an annual well-woman exam online today!
We understand that a visit to your gynecologist may not be your preferred way to spend your time, but even this brief exam is a prime opportunity for preventative healthcare when a potentially serious issue can be discovered and treated early. It's important to remember that symptoms tend to occur when a condition has already developed, but catching something in the early stages or detecting a symptomless issue is exactly why Pacific Women's OB/GYN Medical Group offers well-woman exams.
Back to blog