Blog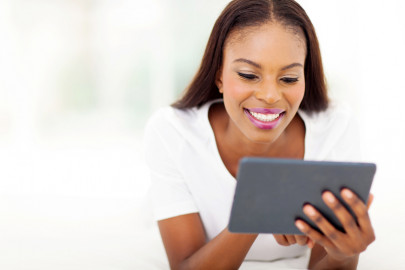 January Is Cervical Health Awareness Month
Pacific Women's OB/GYN Medical Group (PWOG) honors National Cervical Health Awareness Month by sharing how women can take proactive steps to protect their cervical health at an annual appointment with a PWOG provider.
Who is at risk for cervical cancer?
While every woman should be screened for cervical cancer, some women are at greater risks than others. Some of those risk factors include:
Women with HPV
Women who use tobacco products
Women with HIV
Women with chlamydia
Women who are obese
Women with a family history of cervical cancer
There are additional risk factors, such as poor diet, which could make some women more susceptible to cervical cancer. Read more about all the risk factors here.
How is cervical cancer different from other cancers?
Unlike many other forms of cancer, cervical cancer can be prevented with regular exams and the right screenings. At your annual exam at PWOG, your provider will perform a Pap smear, or Pap test, to screen for any abnormalities that indicate cancerous or pre-cancerous tissue. Pap smears are an excellent opportunity to catch cervical cancer or pre-cancerous tissue early, before it has a chance to develop further and spread. Early detection significantly increases treatment success rates. Contact PWOG to schedule an annual exam.
An additional step women can take to prevent cervical cancer is to receive Gardasil, the HPV vaccine. HPV (the human papilloma virus) is spread through any genital contact – not just sexual activity -- and it is linked to cervical cancer. Gardasil is a safe, effective way to protect young women from contracting HPV. This is especially important for sexually active women, as HPV can be transmitted even with proper condom usage since condoms do not cover the entire genital area. Contact PWOG to receive the HPV vaccine Gardasil.
Not every form of cancer can be prevented through a vaccine, healthy diet, or exercise. However, it is very fortunate that women have options available that can go a long way toward keeping cervical cancer out of their lives entirely. PWOG is happy to help support any effort to prevent cervical cancer through annual exams and HPV vaccination.
Back to blog