Blog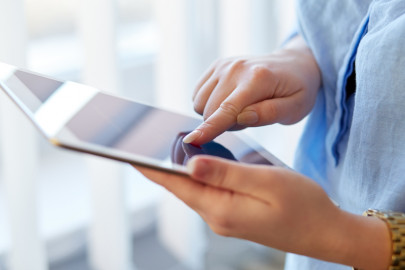 Three Reasons to Schedule Your Annual Well-Woman Exam Today
Scheduling your annual well-woman visit takes just minutes, and it's a very important step on the path toward optimum health. However, it's also something easily forgotten in the hustle and bustle of daily life. That's why it's a good idea to schedule your appointment today, even if it won't actually occur until later on in the year. You'll get the best selection of dates and times by scheduling early. Plus, you'll be able to prepare yourself for these three critical reasons you're going for an exam in the first place:
1. You want to practice preventative care.
Between routine office visits with your women's healthcare professional and (sometimes) a lifestyle modification or two, many women are able to prevent – or detect early – diseases such as breast cancer, cervical cancer, osteoporosis, and more. During your visit, your doctor will actively examine or test for certain diseases. He or she can also advise you on what to do to lower your risks for these and other life-threatening conditions.
2. You want to adopt a healthier lifestyle.
Your annual well-woman exam affords you the opportunity to ask questions and learn a thing or two about how to lead a healthy life. If you require additional guidance, your doctor can also refer you to an expert in the desired area of women's health. Ask your doctor for advice when it comes to protecting your skin, nutrition, keeping up to date with immunizations, and other means of maintaining your wellness.
3. You need help with existing health challenges.
Sometimes, you have specific concerns to address with your doctor. That's when a previously scheduled appointment comes in very handy. If you're struggling with endometriosis, infertility, heavy menstrual bleeding, menopause, or another life-altering medical condition, be sure to bring it up with your doctor during your well-woman visit. You may be asked to make a separate appointment to address these concerns. It's especially important to see your doctor immediately if you are living with pain or fear.
Your OB/GYN is equipped to assist you with the basics of pregnancy and birth control, but he or she can also be a tremendous health and wellness resource for current and future women's health conditions you may experience. Schedule your annual well-woman exam as soon as possible – even today! – to make sure you set your health as a top priority for this and all years to come.
For complete obstetric and gynecological care in San Francisco, California, contact Pacific Women's Obstetrics & Gynecology.
Back to blog