Blog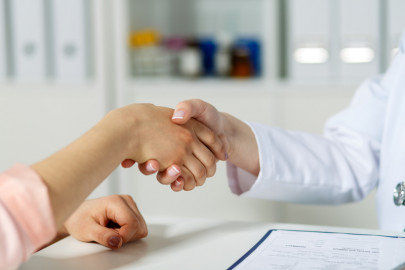 Our 2019 Wrap-Up: What PWOG Patients Need to Know
If you can believe it, we're almost at the end of 2019. It's been a big year for our practice, including an important office move that we want to ensure all our patients (especially those who have not yet had an appointment at this location) are aware of.
Our Address
Our new office is located at
1375 Sutter Street, Suite 105
San Francisco, CA 94109
For patients who have previously used a GPS to visit our old location, you might still have that address saved as our office. It's important to update our office address in your phone or other device so when you request directions, you're going to the right location.
We've also collected helpful information about parking and travel that patients can review here.
Our Blog
This past year saw significant growth for our practice blog, which serves as an educational resource for patients. We cover topics including pregnancy, cancer risk, menstruation, contraception, fertility, annual well-woman exams, and more. We invite you to visit our blog here.
And check out some of our most popular blog posts from 2019 below:
The New CPMC Campus
At the start of 2019, our own Dr. Laurie Green published an article on Sutter Health regarding the new CPMC campus:
"The CPMC Women and Children's Center at the new Van Ness Campus will set the standard for hospital-based childbirth for a growing number of moms in their 30s and beyond."
You can read Dr. Green's piece here.
We want to thank our patients for another year of bringing important women's health care to the Bay Area. We know that dealing with a new office location for your doctor isn't the most convenient part of your day, and we appreciate your patience and cooperation as we worked through some basic hiccups during the moving process. If you're ready to make an appointment in 2020, please call our office at (415) 379-9600 or complete our online contact form.
Back to blog